Monthly Faves | February 2021
Oo la la... How was your looooveeee month?
We actually worked on Valentine's Day, so February was a pretty normal month for us. Overall though, it was a good month—quick, but good.
And now I am delivering another Monthly Faves to you!
This post may contain affiliate links. Thank you!
TV Show:

One Tree Hill
I first watched this show years ago and adored it. It made my top 10 list—maybe even top 5 at the time. I only remembered some of the big highlights, so I figured it was time to watch it again.
Thomas was originally against it (shocker, shocker). I insisted that he give it a shot because I think I would know what kinds of TV shows he likes by now, right? But nooo, he saw the trailer and said there's NO way he'd be interested in One Tree Hill. Guess who was wrong? 😉
We're on season 2 now.
Movie:

I Feel Pretty


It's no secret that I'm not always a movie person, so I often skip this category. However, I saw this 2018 film starring Amy Schumer the other night and thought it was super entertaining! The main character, Renee, is very insecure because she is not supermodel-thin or -beautiful, so she holds back on living her life to the fullest extent. After she hits her head, she suddenly views herself in her dream body, even though the rest of the world sees her to be the same.
It's a very funny, light, yet still relatable movie with a good message. Not to mention Tom Hopper is in it. 😍 Overall, an easy watch!
Makeup Look:

Cut-Crease Eyeshadow


I tried a cut-crease eyeshadow look for the first time this month and LOVED it. I thought it complimented my eyes by making them look wider!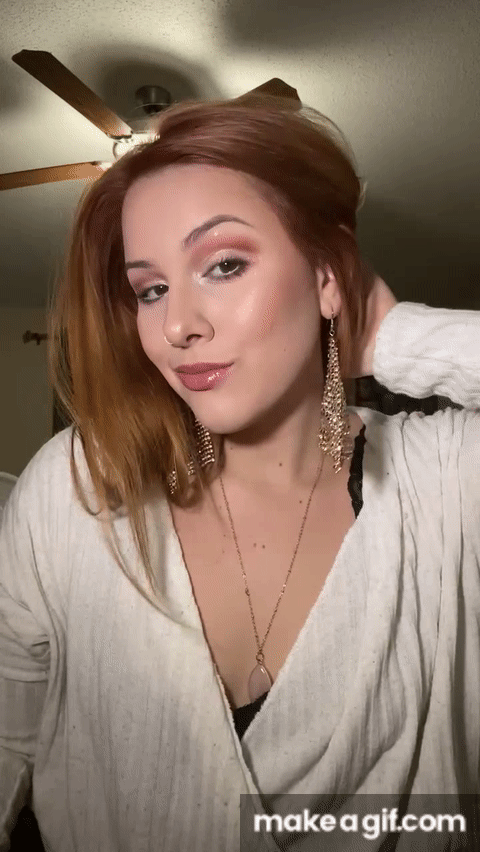 Makeup Product:

Pero Primero, Primer!
This primer by Alamar Cosmetics is branded as Long Wear Sticky Pigment Base. The word sticky is all too fitting, as the tackiness of this product is what makes it a great primer. It really gives your eyeshadow a base to cling onto. Plus, I haven't had any issues with creasing.
Hair Product:

Oscar Blandi Hair Lift Mousse
I don't even remember how long ago I got this hair mousse or which subscription service I got it from (probably my beloved Boxycharm, let's be real), but I finally decided to test it out.
I don't want to give much away because I'm writing a review on this product, but let me just say, I was pleasantly surprised!
Amazon Find:

Headbands & Scarves
On the topic of styling my hair, I also bought some new hair accessories from Amazon. I used to have a comb headband with prominent teeth that I enjoyed wearing from time to time—until I broke it. So I bought an inexpensive pack of headbands, along with a pack of satin scarves with different prints, to try. I've been at battle with my hair for a long time, trying to find new ways to style it that are both quick and cute, and I think these will help!
Purchase:

Chandelier
I'm slowly renovating my office to be a dream place to work. Key word: slowly.
For about $150, I got this new, beautiful chandelier from Menards (a Mid-Western store I'd describe as a cross between Walmart and Home Depot, if you haven't heard of it). I actually got it for even cheaper because of my mom's discount for working there, along with their offer of an 11% mail-in rebate on everything in the whole store.
I know it's not for everyone, but I love the modern elegance of the crystals. It's crazy what a difference a light fixture can make to a room.
Next project: painting the walls.
Memory:

Girl's Night
One of my favorite memories from February was a girl's night two of my closest friends and I planned. We got super dressed up and went to a fancier restaurant in the Twin Cities called Kincaid's. And let me just tell ya... walking through the snowy winter in heels was no easy feat (even if it was only from the car to the restaurant)!
Another wonderful memory that I just have to include was getting together with some friends at The Original Pancake House. First time there—awesome food, exceptional company! I met Javier when I started hosting almost 5 years ago at Olive Garden. Since then, he and his wife, Lilia, have become like family to us.


I especially love this Tiktoker because he's a Muslim American, like I am, so I find his content very relatable—and also inspiring since he's so confident in his identity. However, even if you are not Middle Eastern or Muslim, he's worth the watch for being downright hilarious!
Though I have actually subscribed to and adored this Tiktoker for quite some time now, I decided to include him in this month's Faves list because he had THE funniest Tiktok about how Arabs make up sayings that "lowkey hit." Everything about this video, from the gestures to the tone of voice, is spot-on!
While I'm at it, he also has a hysterical and insanely ACCURATE video mimicking stereotypical TV shows about two friends growing up together. Believe me, it's worth the watch.
Change:

I'm a bridesmaid!
One of my best friends, Brianna, got engaged back in October, and she just asked me to be one of her bridesmaids! I'm excited to have a large role in helping her prepare for and celebrate her big day. ❤️
Look at the cute way she asked me!
RELATED POST: January 2021 | Monthly Faves
That's a wrap!
I'd love to hear what your Monthly Faves were. Comment them down below!
Now get outside and enjoy some beautiful March weather! Here in MN, it perked up to almost 50° seemingly overnight. Whhaaaaaatt?! It's gorgeous!
Stay well & healthy.
Until next time...